Evenign Worship Ministries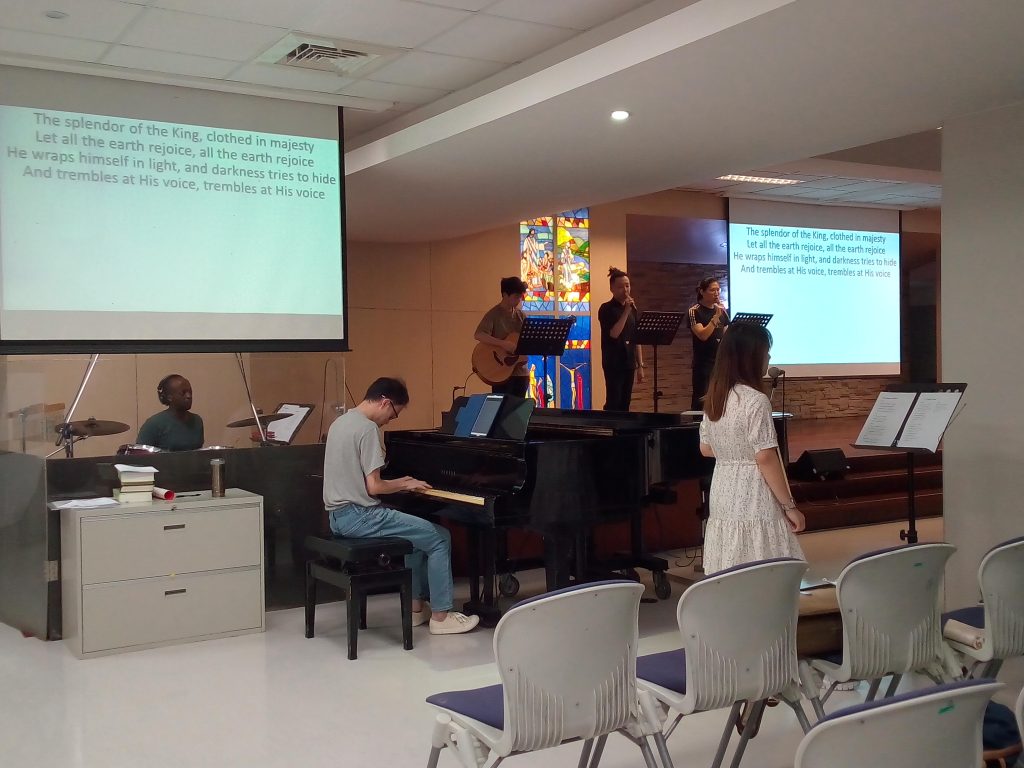 Worship Leaders: Alex Chen/Minister Kevin Wang
Email: gbceworshipteam@gmail.com
This Evening Music Team was launched to enable a platform to worship the Lord with different kinds of music and sounds, and spread his words to others through prayer, video & audio, invitational ministry, as well as fellowship each other as a family. The ultimate vision & passion for this ministry is for every person to live a life of worship.
Christians who loves to worship God, and with humble heart to serve, willing to commit time the serve the Lord. We meet every Sunday after 3:30 p.m.
Greeter Leader: Vicky Kuo
Email: asiaglobe999@gmail.com
A greeter is often the 1st person that people see when they enter the church. Greeters hand out hymnbooks, program sheets, welcome cards, and collect the tithes and offering. But most important, greeters are the friendly faces of the church
who can bring SMILES to people's faces and make everyone feel welcome. Greeters welcome guests into the house of the Lord in fulfilling their Scriptural watchword of "Do not neglect to show hospitality to strangers, for thereby some have entertained angels unawares". (Hebrews 13:2). We meet 5:00 to 5:30 PM in Coleman Hall. Those who are willing to serve and receive training are welcome to join in this vital ministry.
My grace is sufficient for you, for my power is made perfect in weakness.
2 Corinthians 12:9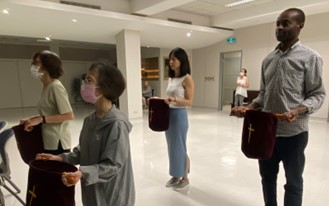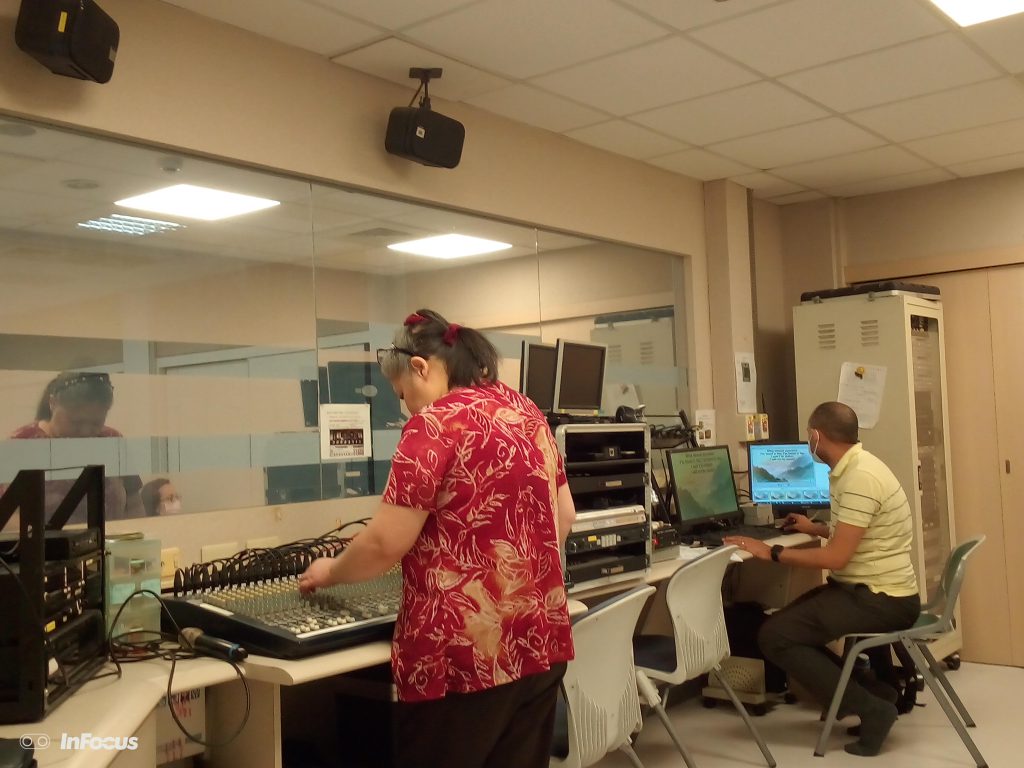 PowerPoint Leader: Grant Burgess
Email: grantburgess@live.co.za
The main job in PowerPoint ministry is to cooperate with the worship leaders to make worship song PowerPoint and play it on site each Sunday.
Whoever is interested and fully committed in helping increase the effectiveness of reaching people through Evening PowerPoint Ministry. We meet  in Coleman Hall every Sunday at 3:30 p.m.